The Old Jameson Distillery
This distillery is located in the city of Dublin. The actual production of the whiskey now takes place in Cork, but the site of the original distillery in Dublin has a visitor centre.
Jameson was established in 1780 by John Jameson, a Scottish lawyer from Alloa. By the 19th century, Jameson was one of the largest producers in the world.
Visitors to the centre in Dublin can view an audio visual presentation, followed by a guided tour of the recreated distillery scene.
The Jameson Experience
The Old Midleton Distillery in Cork can also be visited. There is a distillery trail which takes visitors through the mills, the maltings, the still house, the warehouses and the kilns. There is also an audio visual presentation.
After the tour, visitors can have a drink in the bar or a meal in the restaurant.
The Kilbeggan Distillery
The distillery, which was established in 1757, is located in the town of Kilbeggan. This is the oldest distillery in Ireland, and has formerly been known as Brusna Distillery and Locke's Distillery.
By 1957 the distillery had closed, but twenty five years later it was restored and opened to the public. Various tour options are available, which can include visiting the old warehouses and meeting the on-site distillers. It is also possible to take a self-guided tour.
Those who are unable to sample the whiskey during the tour, for example if they are driving, can be given a sample to enjoy at home.
The Old Bushmills Distillery
This distillery was registered by Hugh Anderson in 1784, but a licence to distill in the area had been granted in 1608. In 2008, they celebrated four hundred years of distilling.
The Old Bushmills Distillery is located in Bushmills village, which is in County Antrim. Visitors can see the mixing room, the fermentation hall and the distillery itself. There is also the cask room, the blending lounge and the bottling plant to visit.
After taking a tour of the distillery, visitors can create their own personalised bottle.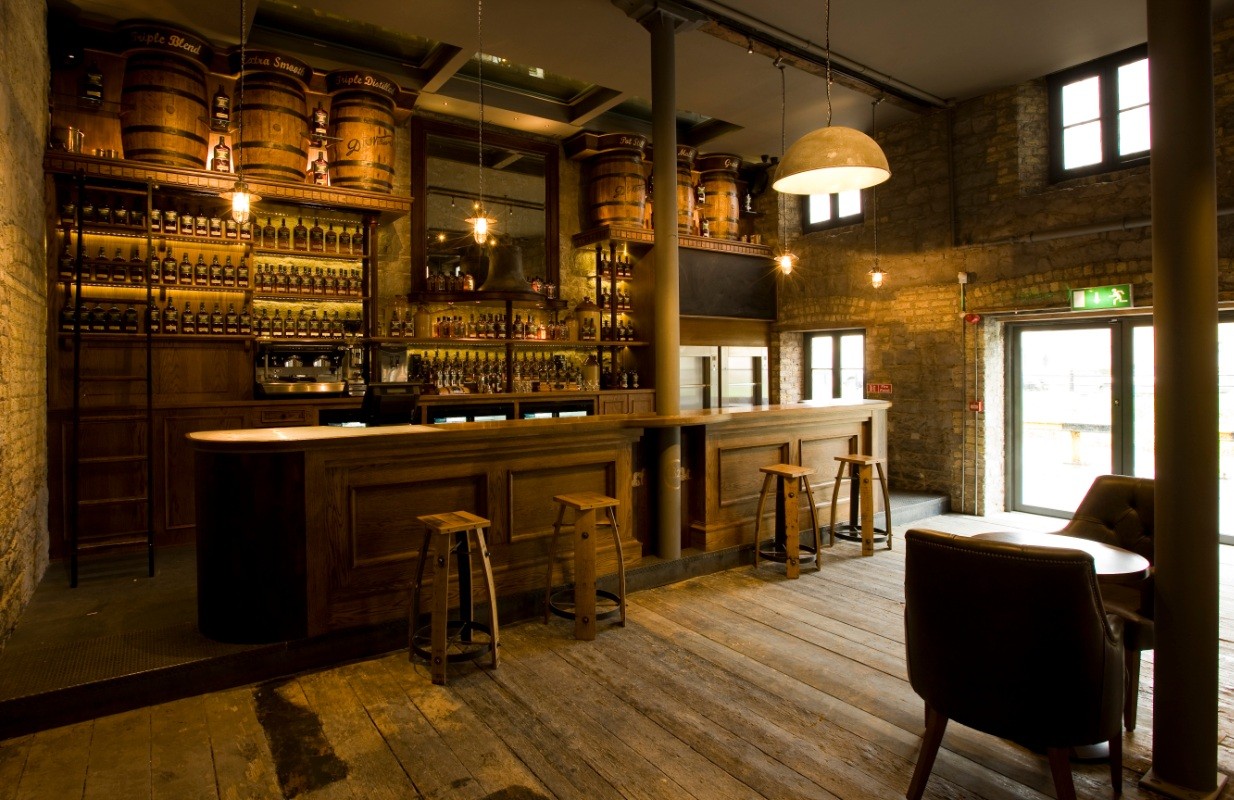 The Tullamore D.E.W. Visitor Centre
The visitor centre is located in the town of Tullamore in County Offaly.
The distillery was opened in 1829, becoming one of the most successful distilleries in Ireland until it closed in 1954. The visitor centre is situated in a warehouse from the original distillery.
The tour is a combination of audio visual technology and traditional storytelling. There are three floors to explore, where visitors can learn about the distilling process.
Any whiskey lovers who are travelling by ferry to Ireland may want to take the opportunity to visit some of these distilleries. There are several distilleries throughout the country that are open to visitors.
The tours on offer at the distilleries are designed to inform visitors about the process of distilling, as well as providing information on the history of the distillery. There will of course be an opportunity to sample the whiskey at each of the distilleries.