About Us
This blog attempts to share some of the best vacation spots that one can come across and helps readers come up with ideas for their next getaway. Here's hoping you enjoy this blog and find some interesting discoveries along the way!
Posts
Visitors
About Me
We help you relax so you can go within and begin your travel.  This helps you reflect so you can enjoy your life.
Work With Us
See the work we do around the world and be inspired to join us on our mission to travel the world.
Contact Us
Contact us to see what we can do for you.  We can help you by giving you free advice, or you can join us on a retreat.
"I really love travelling. Pero 'di ko ma-afford."
Hay naku!
It was a real incredible experience for me. The quality of the flight was only matched by the quality of service I got. I wish I can keep flying like this for ever.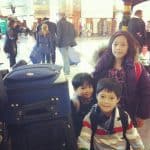 Stephan Sy
Frequent Traveller