A strong bond exists between America and Ireland, with many Americans proud of their Irish ancestry and vice versa. This strong alliance has never been properly celebrated, until now. The 4th July Limerick Festival takes a monumental day in the American calendar, and puts an Irish twist on it, promising a thrilling weekend.
The 2013 4th July Limerick Festival will take place in Limerick on Saturday 6th July, and a wide variety of events are planned all over the city, so grab yourself a room in Limerick Travelodge, and start planning your weekend!
The Saturday Food Market is the region's most famous market, and been going for over 150 years. The 6th of July will see it take a different tone, though, as it goes 'all American' in honour of the festival. Great farmhouse cheeses and chutneys, just-caught fish and artisan meats, organic fruit & vegetables, delicious healthy breads and fresh pressed juices will all still be available, along with some treats from the U.S.A.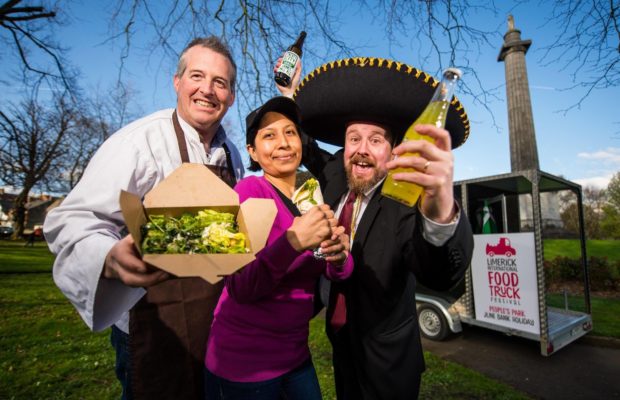 Come afternoon – and still focused on food – there's nothing better than a traditional American cookout (that's a BBQ for us over here). What's more, this is FREE BBQ, brought to the people by the winner of Riverfest's BBQ Competition. There'll also be the Limerick Animal Welfare Dog Show, live music from some surprise American entertainers, who are flying over especially for the occasion, and children's games including egg n spoon races, sack races, parent & child egg catch.
Come the evening, and all the local pubs will be taking on that U.S style Route 66 City Wide Entertainment. You can also head to Limerick Greyhound Stadium for an old fashioned night out at the dogs. Each race night sees 10 fast paced races that take place every 15 minutes. The Stadium opens at 6.30pm and the first race is around 7.45pm.
Limerick is officially Ireland's city of Culture for 2014, and this is probably due to the city and the resident's willingness to accept other cultures, as is evidenced by the July 4th Festival. There are certainly many reasons to visit this great city, but a weekend of American fun and food is certainly near the top of them.